Live Without Regrets
2019 Q2 Feature
As we each endeavor to live our best life and strive to learn new ways to appreciate and savor the time we have on this earth, it is important to consider the advice and experience of those who have come before us.
We recently came across an article written by Bronnie Ware—a nurse and counselor who for several years cared for people who were terminally ill, many with less than 12 weeks to live. In this article, Bronnie gives us insight into their regrets so that we may learn from their experiences.
While it's sobering to recognize the regrets in others' lives, their experiences provide wisdom for those of us willing to listen. Bronnie compiled five ways to avoid regret. We present them to you now with the hope that one may resonate and improve your summer and life.
1. Pursue Your Dreams and Aspirations Rather Than What Others Expect of You
Bronnie found the most common regret her patients expressed was pursuing the life that others expected of them. She noted that when people looked back over their lives, they saw an array of dreams they never found the courage to pursue. Many determined that their failure was a result of working to fit into the pressures and expectations of others, including family, friends, and even society as a whole. They were afraid of what others would say about their choices. In other words, if you know what makes you happy, do it! Don't wait.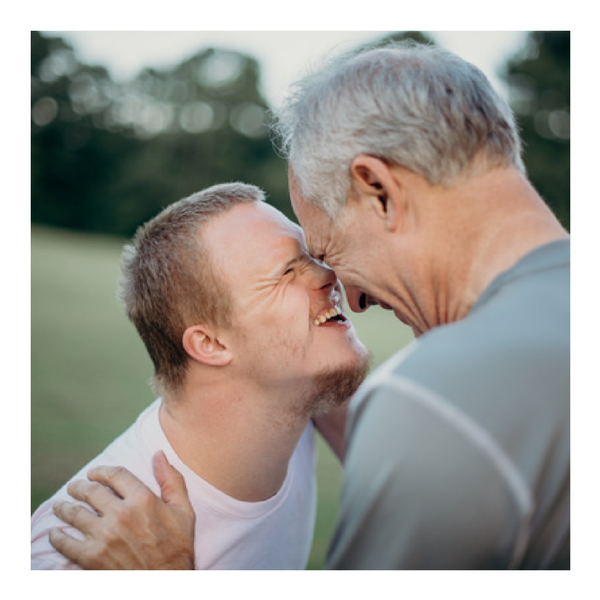 2. Work to Enrich Your Life, Not Define It
Bronnie shared that most of her patients voiced the regret of spending too much time and energy working at the expense of their
closest relationships. While providing for family is important, it is easy to let providing become the goal instead of your family. Oftentimes, the goal of spending meaningful time with family and loved ones was taken over by a feeling that one's meaning, purpose and value comes only from achievement in a career.
Ironically, the regrets focused on missing out on the lives of children or companionship with a spouse—the small day to day where life happens and relationships flourish.
When Bronnie asked her patients what they would do differently, the overwhelming response might surprise you. Most felt that if they simplified their lives and made better choices based on their priorities, they wouldn't need to chase money. They thought that by stepping off the hamster wheel, they could create more room for happiness, significance, and meaning— spending more time with the people who meant the most to them.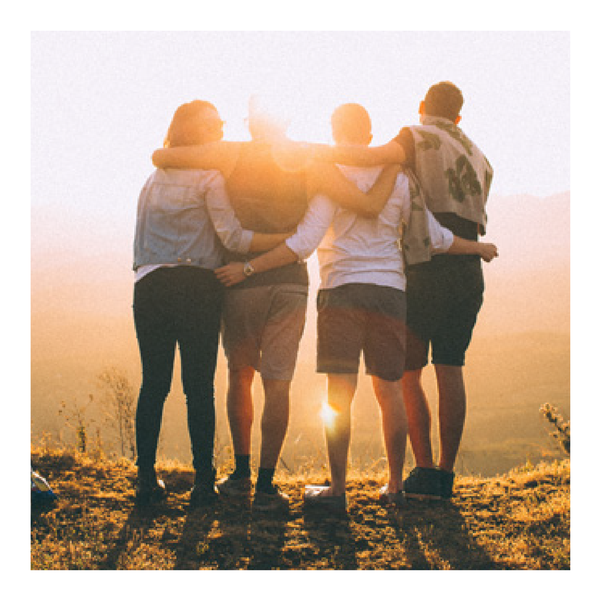 3. Find the Courage to Express Your Feelings and Speak Your Mind
Although somewhat similar to the first point, there's enough of a difference that it is worth exploring. Many people felt they suppressed their feelings and values to keep peace, even in the face of situations that were very unpleasant. While peace is not a bad thing, pent up frustration and resentment is.
Speaking your mind can be a delicate thing. While it is common to fear that disagreement only creates division, it is important to realize that candid communication is necessary for healthy relationships. Be kind and considerate, but be strong as well. Open and honest conversation can deepen mutual respect and understanding, reinforcing and building tighter relationships.
4. Stay in Touch with Friends
Study after study indicates that people who are connected with friends and family are the most happy. Many of the patients missed their old friends and were disappointed they let them fall out of touch. They regretted not giving those friendships the investment of time and effort they later felt they deserved. According to Bronnie, everyone misses their friends when they're dying.
At the end of the day, relationships are more important than things. You've heard the adage that you can't take it with you. This carries more weight than many of us seem to understand. Bronnie observed that nothing else mattered to her patients but love and relationship.
What relationships are important to you? How can you continue to invest in them and enjoy the value they offer?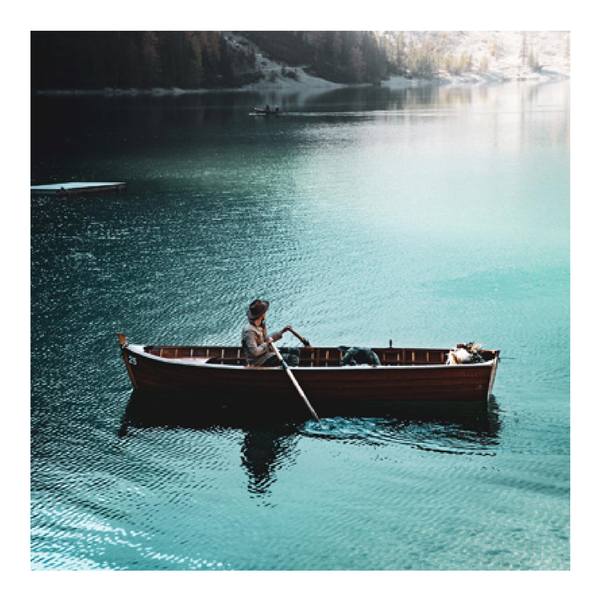 5. Let Yourself Be Happy
According to Bronnie, many of her patients came to believe that happiness is a choice.
They realized that happiness was not something to be chased or acquired or purchased or attained by social acceptance. Happiness is something that can be chosen regardless of circumstance. 
That's not to say choosing happiness is easy. "Don't worry, be happy" makes for a catchy song, but life is full of change and challenge.
When asked what they could have done differently, the theme was largely consistent: Learn to relax and appreciate the good things in life.
Cultivating gratitude now can provide a huge dividend later. Look for ways to say "thank you" to those around you. Recognize the impact others have had in your success. Be generous with your encouragement.
Carve out some time to consider what is important to you. Then let us help you build a plan to accomplish and experience those things. Just like physical and mental health, financial health is meant to provide the freedom to live your best life. We are here to help prepare for your next steps and guide you along the way. It remains our goal to help you live a life of quality, not just quantity, so that you can live your life with no regrets.
Source: The Top Five Regrets of the Dying – A life Transformed by the Dearly Departing. Bronnie Ware, bronnieware.com/blog/regrets-of-the-dying/