What's New at the Owen Legacy Group
2022 Q1 Edition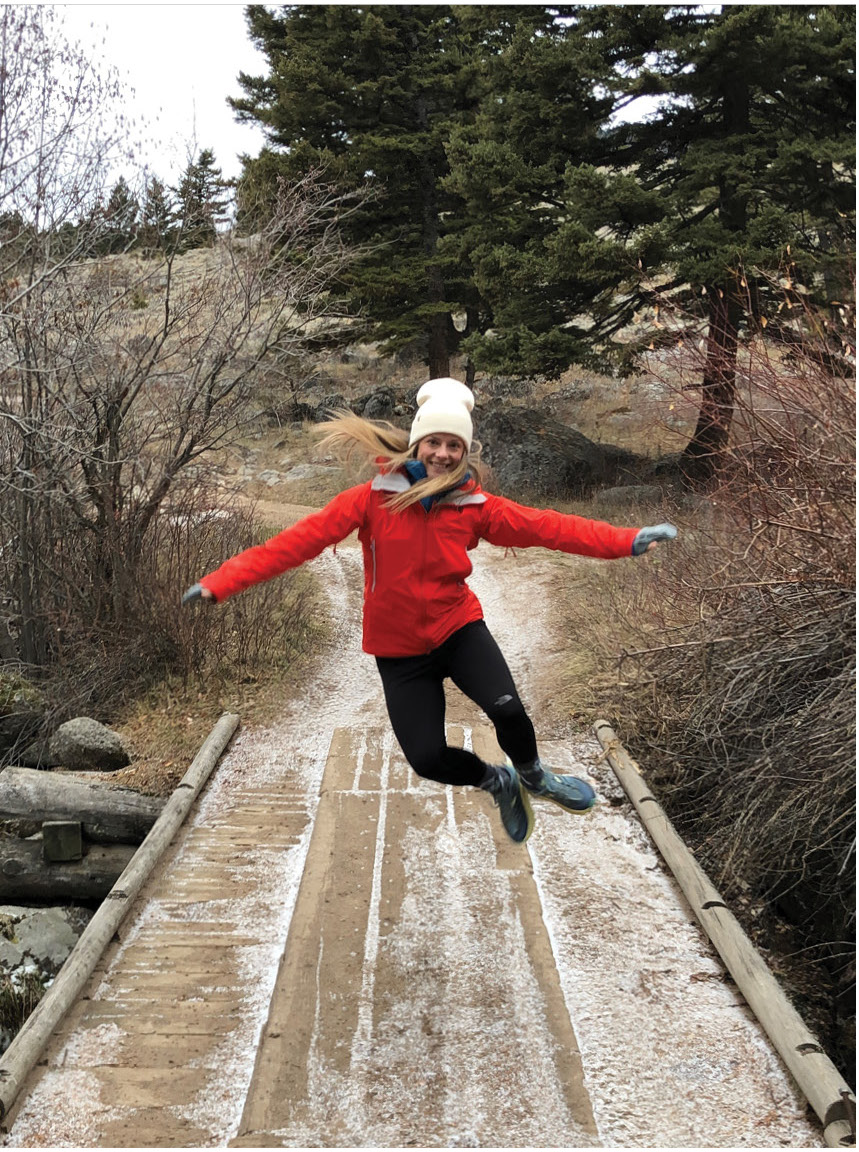 LEAH BARRETT, FPQP™
Senior Registered Associate
With such a mild winter in the valley this year, Leah spent much of her outdoor time hiking instead of snowboarding. Since the recent cold snap has allowed for more indoor time than usual, Leah has found time to pick up her paintbrushes again and get to work on new watercolor paintings. Unfortunately, she has also spent much of her time focusing on repairs to her home after an upstairs laundry room flooded a few rooms. If you've ever gone through something similar, then you know how frustrating and how long it takes to get everything back up and running. However, focusing on what matters, Leah has enjoyed the glimpses of spring and warmer weather by getting outside, onto the hiking trails and is looking forward to upcoming camping and mountain biking weather.
---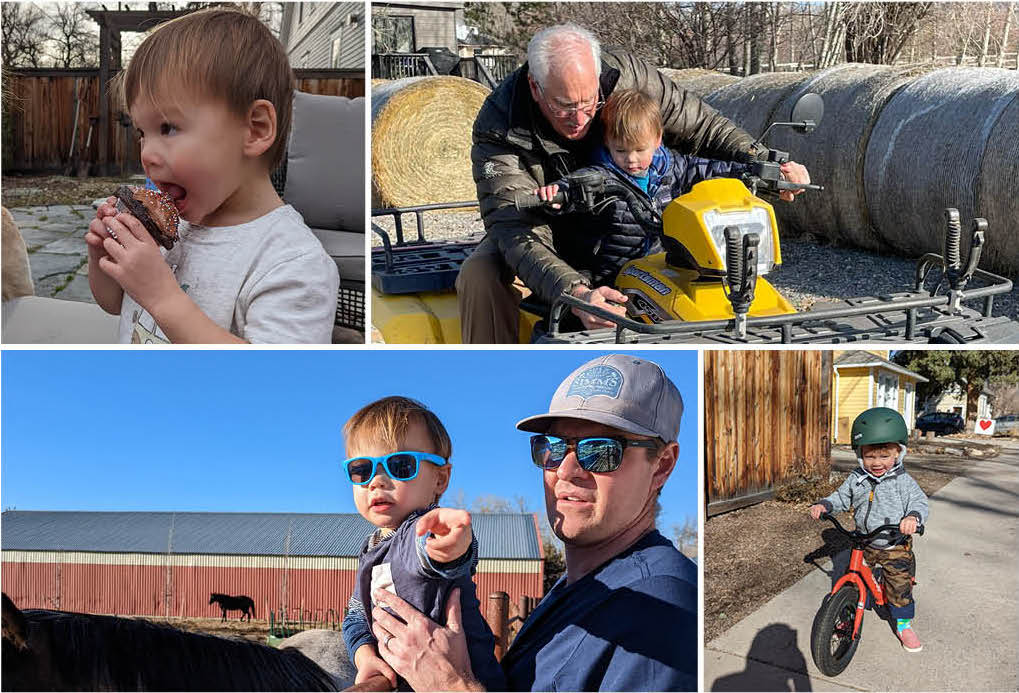 MORGAN OWEN, CFP®
Senior Vice President, Financial Advisor, Portfolio Manager
Morgan has had an eventful first quarter. While the skiing has not been as good as he would have preferred, he was able to get some good days in here and there. Since the days have been turning warmer, Morgan has been spending time with Marisa and Oliver enjoying what feels like spring in Montana. Oliver has been learning to ride his strider bike and has been enjoying feeding his Poppy's horses. Oliver also celebrated his second birthday at the end of March. The family was able to celebrate outside and enjoy the weather, and Oliver enjoyed his first cupcake. Morgan is looking forward to longer warmer days, spending time on the golf course, and floating rivers with his family.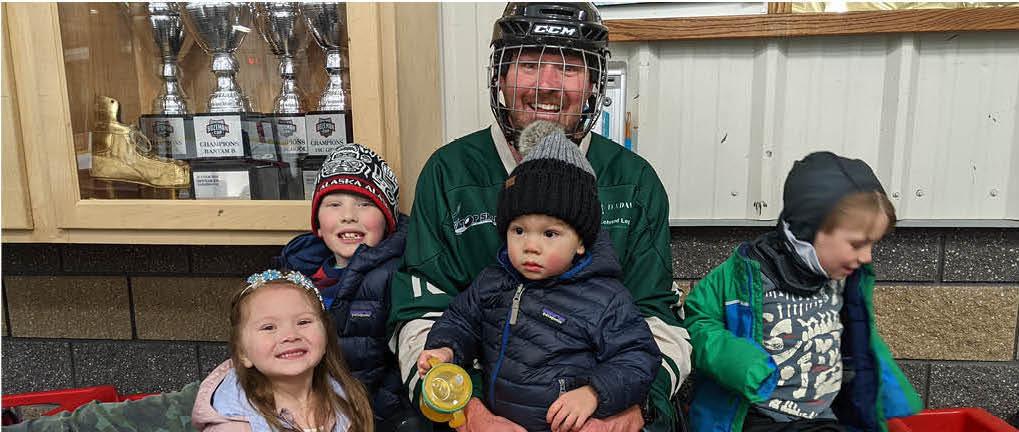 ---

CARRIE MCALEER, FPQP™, CWS®
Senior Registered Associate
Carrie and family escaped the January cold with a vacation to the Bahamas. Joined by her parents, two brothers and their families, they all met on the island of Eleuthera to celebrate her parents' 70th birthdays. Beautiful weather, clear waters, delicious food, and wonderful company ensured it was a vacation not soon to be forgotten. Brody was fascinated by the ocean, and was content playing in the waves and sand for hours on end. Upon returning home, Carrie and Jon began a small kitchen remodel and are excited to be wrapping up the finishing touches. They are looking forward to warmer weather, sunshine and Montana springtime.
---

BRENDA KITTO, CFP®, CWS®
Vice President, Portfolio Manager, Assistant Branch Manager
With the new owners of her old house moving to Bozeman sooner than expected, Brenda and her family found themselves frantically packing and filling totes, while enjoying weeks' worth of amenities at such places as the C'mon Inn and the Springhill Inn and Suites. The Kittos are anxiously awaiting the floors to be finished and the lights and water to be turned on, which should be any day. In and amongst the chaos, Brenda has been enjoying spending time with grandbaby, Piper, and watching Jenna play volleyball and participate in track and field events. Brenda plans to take a few trips this spring, and is looking forward to some rest and relaxation.
---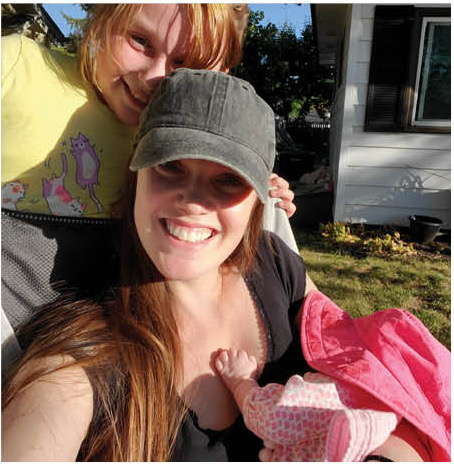 MACEE INGRALDI
Client Associate
Macee has started studying for her first of three exams to become a registered member of the team. She is excited to expand her knowledge in the industry and is enjoying taking on new tasks. She is happy to have found great childcare options in the Valley with E-Free's Camp Agape for her eight-year-old and Family Promise Rising Stars for her eight-month-old. She is currently building a home in the River Rock subdivision in Belgrade and is excited to be in the house by fall. Macee is looking forward to being settled and spending time at the community pond and park with her girls.
---

ANNE ASHTON, CFP®, CWS®
Senior Vice President, Financial Advisor, Portfolio Manager
It is birthday season in the Ashton household: Claire turned three, Charlie turned eight, and Margaux turned five. The family has been enjoying the warm weather and have pulled the bikes out early this year; Cole has even made it out on the golf course. The Ashtons are getting ready for summer, setting kids up with camps and scheduling a few family vacations. Most notably, they will all be going out east for Anne and Morgan's grandmother's memorial service, which will be an incredible celebration of life and family.