What's New at the Owen Legacy Group
2019 Q4 Edition: Leah Barrett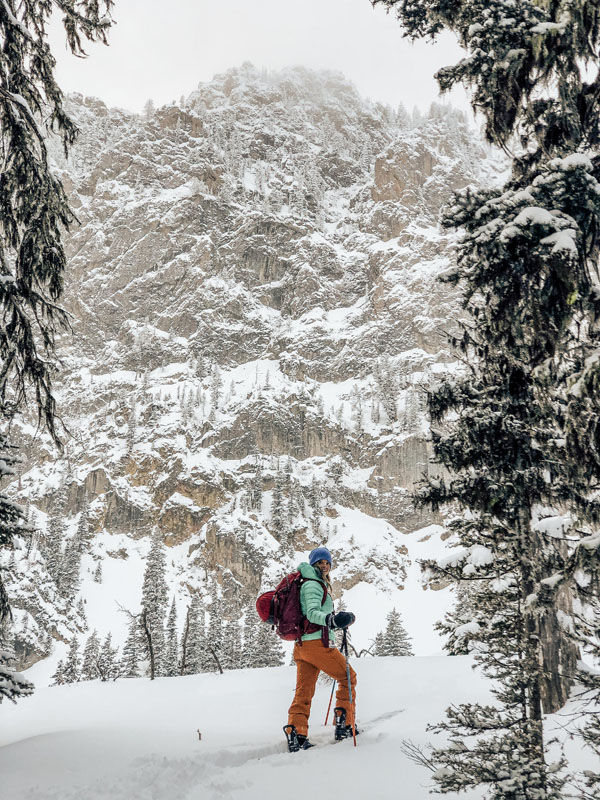 Over the course of this year, Leah was searching for ways to expand her career and increase the value of the support she gives to the Owen Legacy Group. In the fall, Leah embarked on a 12-week learning course to earn her Financial Planner Qualified Professional™ certification. Leah flew through this course of study and passed her final exam in November.
In October, Leah was presented with the 2019 D.A. Davidson Registered Associate Panel of Excellence Award. This award is presented to those that go above and beyond to assist clients, fellow associates and advisors. Leah is overwhelmed with gratitude for this recognition. She is thankful for the support from the office, her colleagues and especially her team, who have all helped cut the path for her to make this year such a success. It's been four wonderful years with D.A. Davidson and she is looking forward to countless more with this amazing group of people.
Outside of the office, Leah has enjoyed a new-found love of back country split-boarding. Although the snowfall has been scarce, her hours of touring through the Bridgers for those secret powder hills have been rewarded with picturesque scenery and, don't tell anyone, amazing snow! Of course, great snow or not, a day outside followed by a beer with her boyfriend, Chris, always makes the day perfect. She's looking forward to planning the year ahead and is excited to see what's to come in 2020.