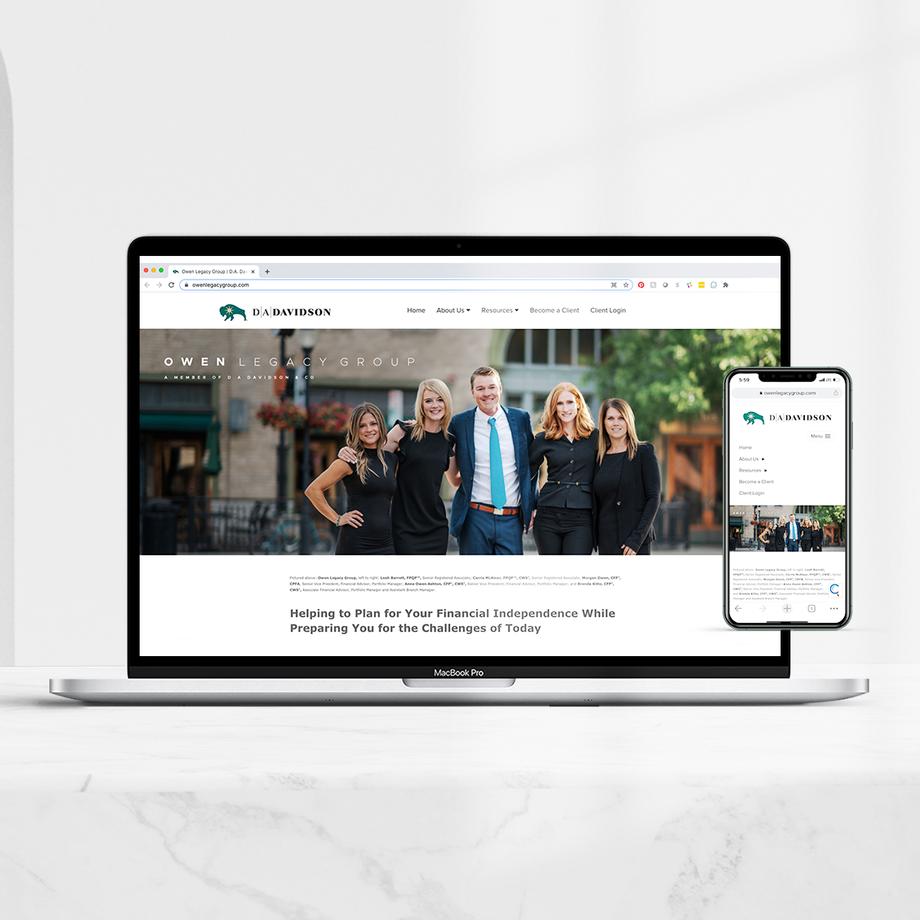 A Great Tool for Busy Clients:
owenlegacygroup.com
As a client of the Owen Legacy Group, you may know that we have a website www.owenlegacygroup.com. What you may not know are all of the ways this website can be helpful and assist in augmenting the services we provide to you and your families.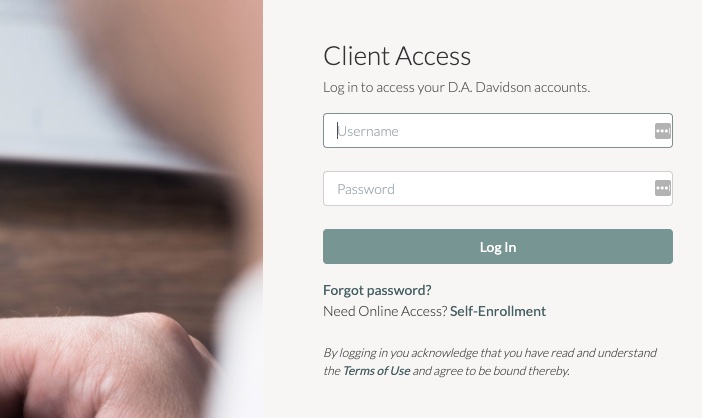 One great benefit of the Owenlegacygroup.com website is the direct link it provides to your accounts online. By clicking on the Client Login button found on our home page, you are linked directly to your client access login page. From here, you can review statements, balances, transactions and utilize many other helpful features. Please note: if you have not recently logged in to your accounts, D.A. Davidson now requires duel authentication, so have your cellphone ready. If you do not have online access and would like to add this feature, please let us know and we would be glad to assist in setting this up for you. *Pro tip: you also can access your 1099s which are available up to a week earlier than mail delivery through your online access.
For current clients, the Resources tab is full of helpful content.
The Newsletters page not only holds the current quarterly newsletter, but also archives all past issues. If you want to reference an article you read previously, or if you are out of town when the current newsletter is sent, you can access them all here digitally.
The Calculators page is incredibly helpful and offers many easy-to-use calculators with titles such as "How long will my retirement savings last?", "How much do I need to save for college?" or, "Should I refinance my home?" There are tax calculators, risk management calculators, and calculators on loans and credit cards. If you have never been to this part of our website, it is well worth the trek.
The Articles section holds a comprehensive library of articles and opinions on a myriad of topics. This area is a great resource for late night education, or for finding creditable information to forward to a friend or family member. This section houses articles that range from basic investing concepts such as "What is a Roth IRA? What is a Bond?" to more complex issues such as "How much does inflation affect me?" or, "How can I benefit from a Charitable Remainder Trust?" With over 100 articles available at any given time, you are sure to find content that is both helpful and inspiring. We are continually replenishing our collection to ensure our materials are current and timely.
Finally, if you ever find yourself trying to describe who we are or what we do to a friend or family member, simply reference the About Us portion of our website. This section provides an in-depth description of each of our team members, our services and process, our parent company D.A. Davidson, and our long proud history.